A postcard from Old Machrihanish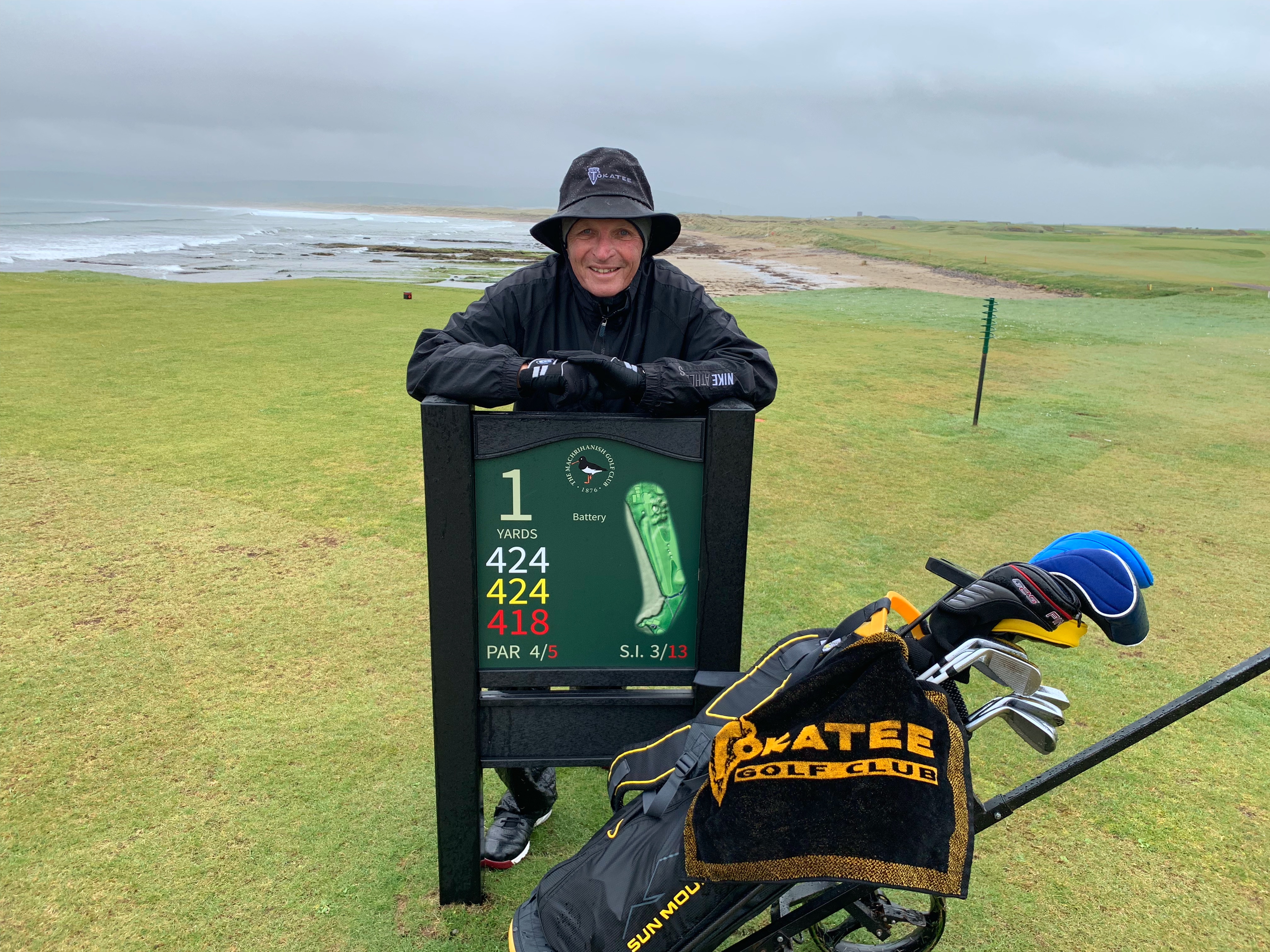 On the fourth day, we battled Machrihanish Golf Club, and the elements.
Our room in the wonderful Ugadale Hotel overlooked the iconic first tee at Machrihanish Golf Club, where the tee shot must clear a beach and where, depending on the tide, the golfer must decide, in the words of James W. Finegan, how much of "the Atlantic's frothing combers" to challenge.
I fell in love with the whole vibe of Machrihanish three years ago — the original course, laid out by Old Tom Morris; the modern (in years) course designed by David McLay Kidd, based in Oregon; the little village with the welcoming hotel. The writer Michael Bamberger, in "To the Linksland," once described Machrihanish Golf Club as a course you could play every day for the rest of your life.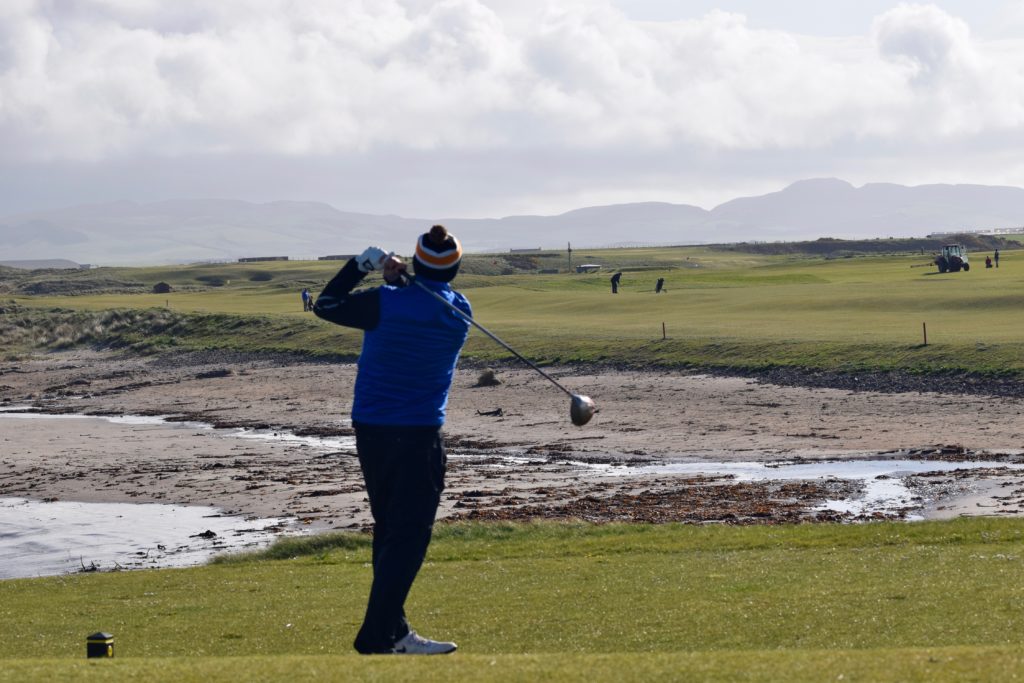 When Jason and I planned our trip, this was a place that I wanted him to see, on his first visit to Scotland; a place I thought well worth the long drive down the Mull of Kintyre.
I know he found it worth the journey, even if this round on Friday, April 26, provided the toughest weather of the trip.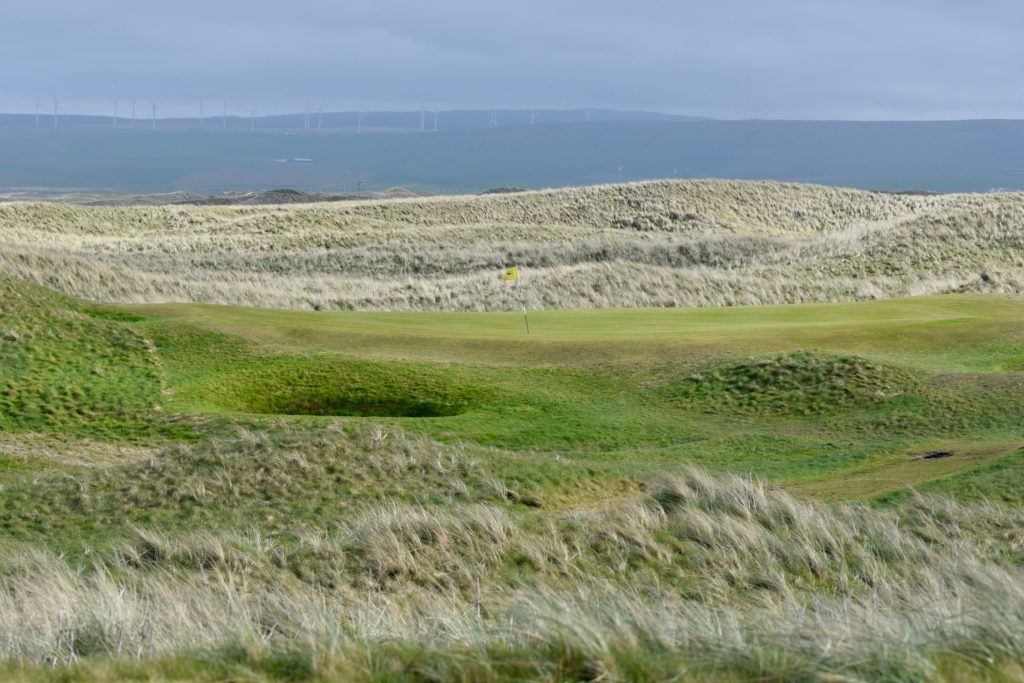 Figures that when a Scottish weather forecast calls for high wind, it means business. The wind was strong at the start and picked up, but the front nine weather was mild enough, shirtsleeves.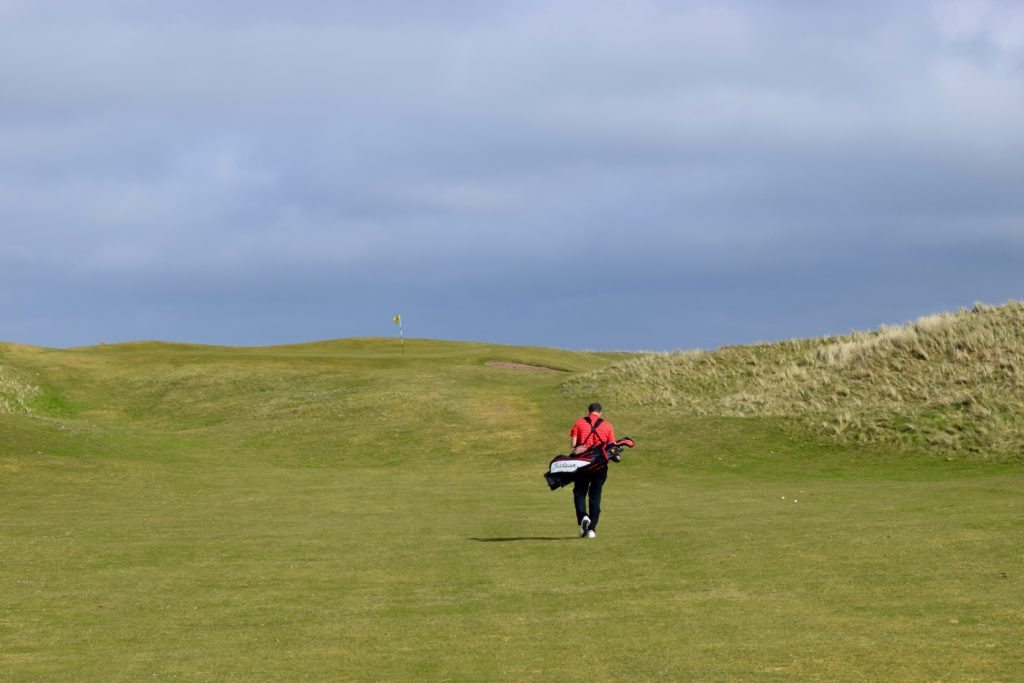 Then as we turned to the back, the wind became punitively strong, blowing from inland toward Machrihanish Bay, and the rain hit.
Understand that Machrihanish Golf Club is by no means an easy course, even if perfect conditions; in fact, it was tougher than I remembered — more blind shots, more intimidating tee shots over rough ground, extremely difficult par 3s on the back (from our yellow tees, which played 5,956, the 11th hole played 195, the 15th 156, the 16th 221.)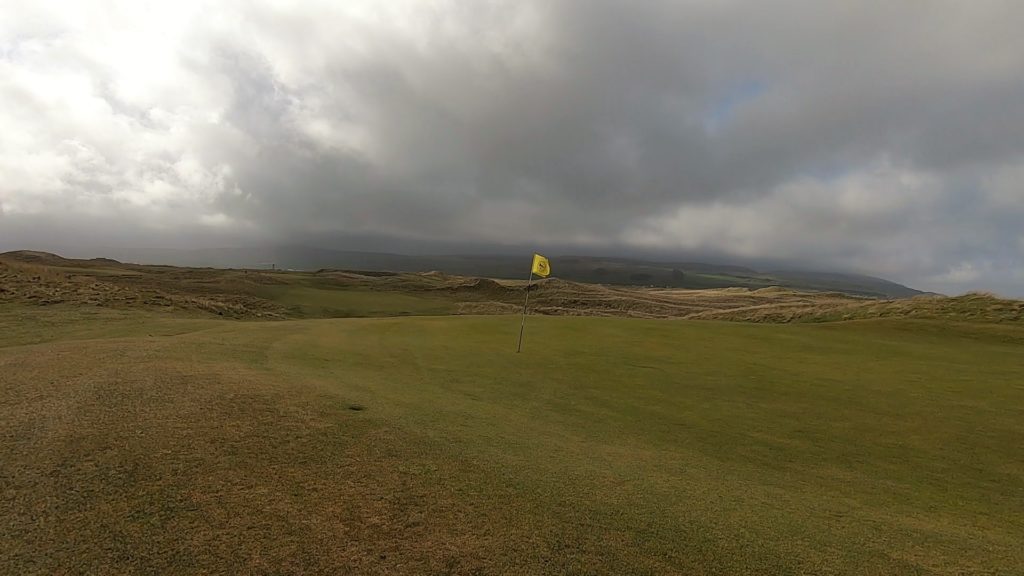 We would hit tee shots, watch them soar, sail, and fly wide right of the fairway, where the rough was rough, and golf balls hard to find. I wound up with 100, and under those circumstances felt that after the first few holes I hadn't been terrible; Jason shot 97.
After round, he took my photo by the No. 1 tee; rain dripped off my bucket hat, from Tokatee Golf Club, a special place in Oregon. Ahead was a five-hour drive to St. Andrews, where we would spend the next three nights, and embrace the charms of a venue we wouldn't play (on this trip), the Old Course.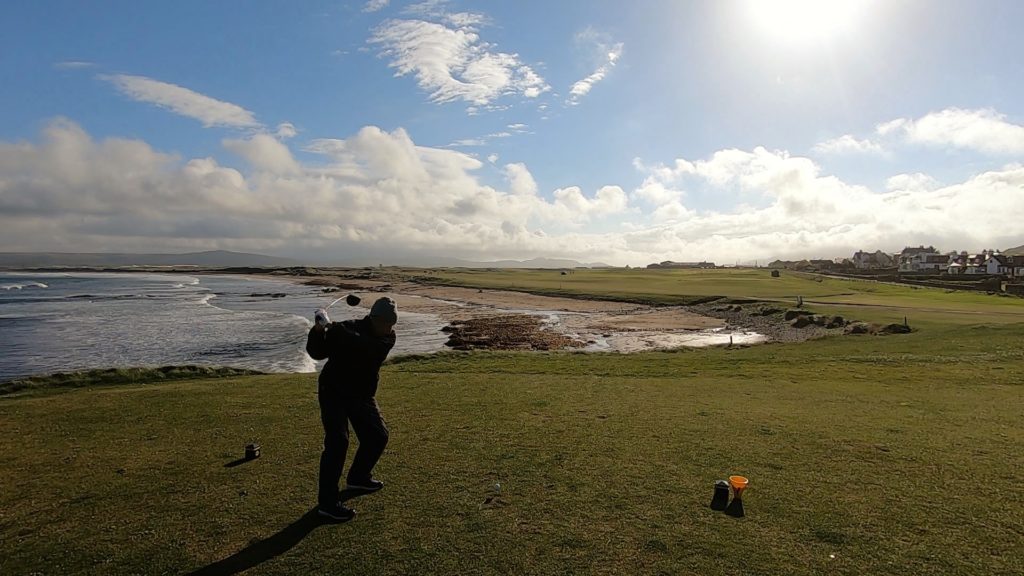 Next: Visits to the Old Course.
---
Tags …